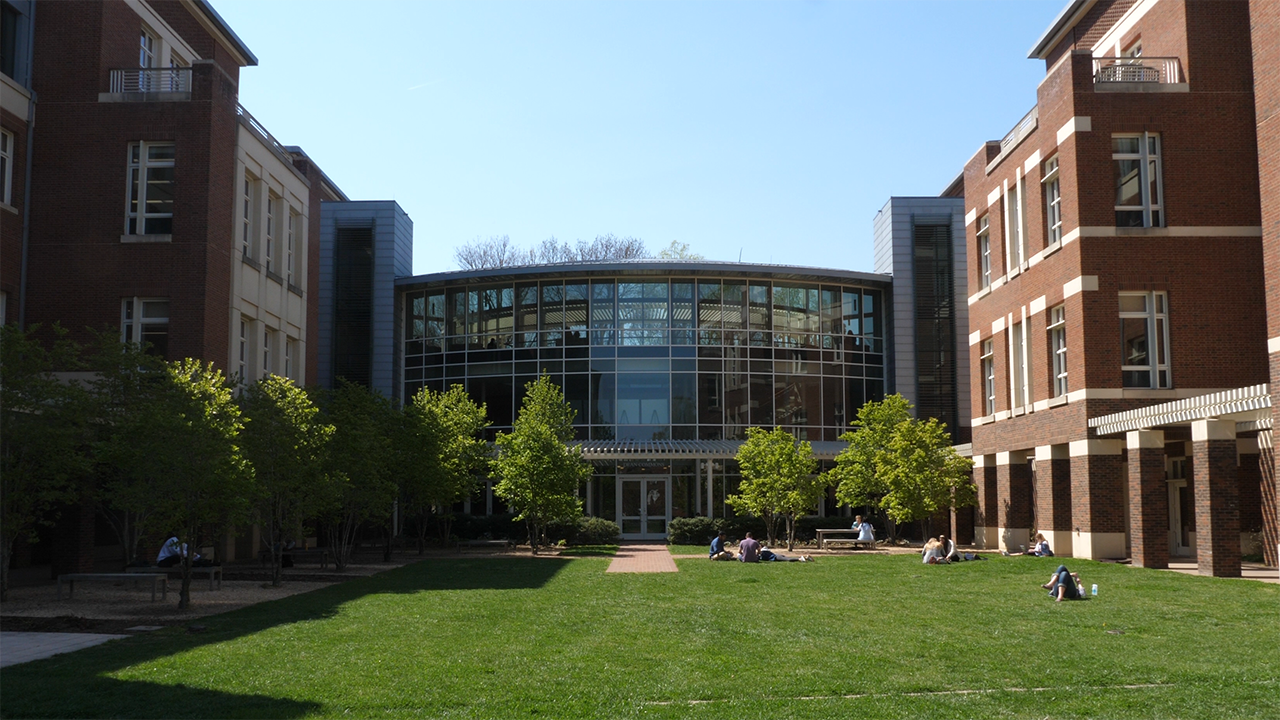 This is the second edition of what we can now call an annual tradition: a newsletter for our alumni, friends, and supporters. You are receiving this because you are part of the unique intellectual community made by UVA Religious Studies. No other public institution teaches as many traditions and geographies through as many perspectives. Collectively we embody a fragile proposition: that understanding religion is essential to informed participation in democracy and that democratic commitments to pluralism can inform how religion is studied.

After our inaugural newsletter last year, many alumni let us know how much it means to them to be connected with this community. So over the past year we have taken steps to increase opportunities for involvement. Last Fall we convened our first alumni advisory council, made up of 24 alumni from across years and walks of life. Council members helped us hold several career panels for current students in which alumni talked with students about their path from a Religious Studies degree into their current work. For students interested in individual conversations with someone in a particular field we have started a database of alumni willing to talk with an undergraduate (more information below). We also held our first webinar designed just for alumni and supporters: in May Professor Martien Halvorson-Taylor discussed recent scholarship on authorship of the Hebrew Bible. Keep an eye out for an invitation to the next one with Prof. Oludamini Ogunnaike on Sufi poetry of West Africa.

In this newsletter you will also read about the launch of three exciting new research initiatives; what students in our undergraduate community have been doing; and about a retirement, four promotions, and two new faculty. We are especially proud of advances in student engagement; you will read about peer-mentoring, new forms of faculty-student engagement, and emerging emphasis on undergraduate research prominence.

Those enhancements in student life are made possible by those who make a gift to the department. It was only because of funds from alumni and supporters that we were able to send two students to present at a national undergraduate research conference last year, continue our undergraduate fellows program, and hold regular student-faculty bagel breakfasts.

If you have ideas for other ways we can stay connected or have an interest in some particular part of our work, don't hesitate to reach out to me directly.

Yours,

Willis

Willis Jenkins (PhD '06)
John Allen Hollingsworth Professor of Ethics
Chair, Religious Studies
willis.jenkins@virginia.edu
---
TEACHING EXCELLENCE
In a time when humanities education is under pressure across the country, UVA students continue to value the unique education they receive in our classrooms. Last year we taught about four thousand students in a curriculum with uncommon diversity. Outside the department, Religious Studies faculty also lead signature College teaching initiatives, including Janet Spittler as Co-Director of College Engagements and Karl Shuve as Director of the Echols Program. We are especially proud of Chuck Mathewes, who was one of ten faculty across the university recognized by students with a Student Council Teaching Award!
---
NEW INITIATIVES
Alumni Career Mentoring Network
In the 2022-3 academic year, we launched an alumni career mentoring network for our undergraduate students. Sixteen alumni from fields as diverse as business, law, environmental advocacy, politics, grassroots organizing, and the arts responded to our first appeal and many students have already taken advantage of the helpful connections. If you would like to add yourself as a potential mentor, or have questions about how it works, be in touch with Prof. Noah Salomon, Director of Undergraduate Programs.
Undergraduate Fellows Program
Last year we ran the second installment of our Undergraduate Fellows program. Student fellows are funded by the department to act as peer advisors, boosters of the department across grounds, and trusted interlocutors with our faculty to help develop programs and curricula that best meet undergraduate interests and needs. We were lucky last year to have Alana Dickey (Religious Studies Major, Chinese Minor), Jonathan Rivers (Religious Studies and Environmental Science double major), and Abena Sekum Appiah-Ofori (Religious Studies and Global Development Studies double major), who also spoke in our department diploma award ceremony.
Indiana University Undergraduate Religious Studies Symposium
With generous alumni support, in the Spring of 2023 we were able to send two students to present original research at Indiana University's annual Undergraduate Religious Studies Symposium, the premier annual undergraduate Religious Studies research conference in the nation. Nathaniel Wyerman presented a portion of his senior thesis, "The Queer(ed) Christian Tradition: A Reception History of Queer Theologies," while Emily Miller presented the results of her work with the Project on Lived Theology: "Charlottesville's Two First Baptists: A Story of Liberation."
Three New Interdisciplinary Programs of Research and Public Engagement
With support from the College and Dean Christa Acampora, the department is launching three new series of programming. Building on work begun by a series of faculty grants to study religion, race, democracy, and public life, the department is launching the Forum on Religion and Democracy that for the next three years will be co-directed by Oludamini Ogunnaike and Nichole Flores. International conferences linking research in Europe, Africa, and the United States are planned for the upcoming year. Additionally, Noah Salomon has been invited by Dean Acampora to lead an Islamic Worlds Initiative, exploring research possibilities from multiple departments, and Nichole Flores will direct the first five years of newly launched Catholic Studies Program. News from all three initiatives, including public events, will be rolling out over the coming year. Those projects join the ongoing excellence of the Tibet Center and the Project on Lived Theology. And of course, don't miss the new season of the podcast Sacred & Profane.
---
VANESSA OCHS RETIRES, AWARDED EMERITUS STATUS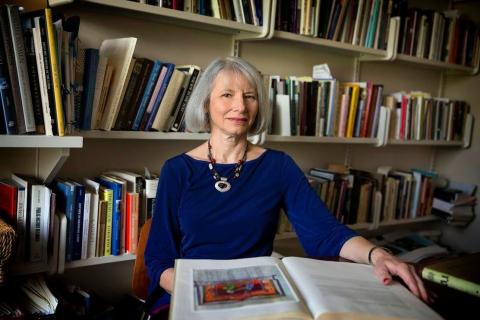 In Spring 2023 Vanessa Ochs retired as Professor of Religious Studies and was made Professor Emeritus by the Board of Visitors. Vanessa helped found the Jewish Studies Program at UVA in 1998 and served as its director for eight years. She is the author of many articles and four books, including Inventing Jewish Ritual which won the 2007 National Book Award in Jewish Thought and The Passover Haggadah: A Biography (2020). In the classroom, Vanessa was renowned by students for her personable presence and teaching that emphasizes lived experience, embodiment, and service. Her "Jewish Weddings" class was legendary for each of those elements, and regularly made for some of the fabulous photos of department life. Vanessa also worked with UVA Health Center for more than twenty years by serving in the Interfaith Chaplaincy Pastoral Education program and, for the last eight years, chairing its advisory group.
---
THREE PROMOTIONS IN SPRING 2023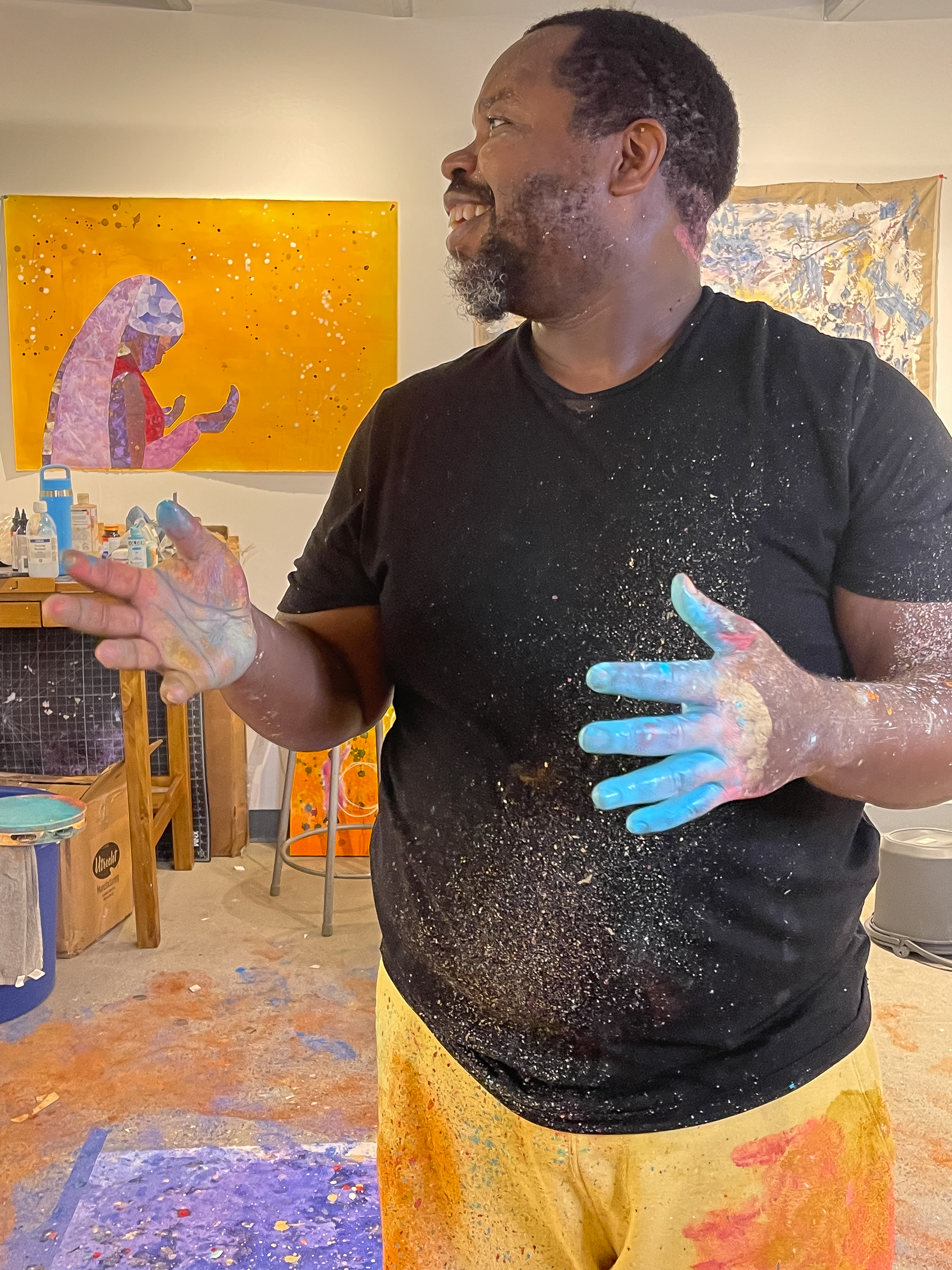 Ashon Crawley was promoted to Full Professor. Ashon teaches jointly for the departments of Religious Studies and African American & African Studies. A scholar and artist who ranges across disciplines, Crawley's first book, Blackpentecostal Breath: The Aesthetics of Possibility (2016), was awarded the Judy Tsou Critical Race Studies Award from the American Musicological Society. His second book, The Lonely Letters (2020), won both the 2020 Believer Book Award for Nonfiction and the 2021 Lammy Award in Nonfiction. Crawley is currently at work on a book about the practice of contemporary black life as a spiritual disposition and a second book about the Hammond B3 organ, the Black church and sexuality. For more information, including viewing Ashon's artwork, visit his website, ashoncrawley.com.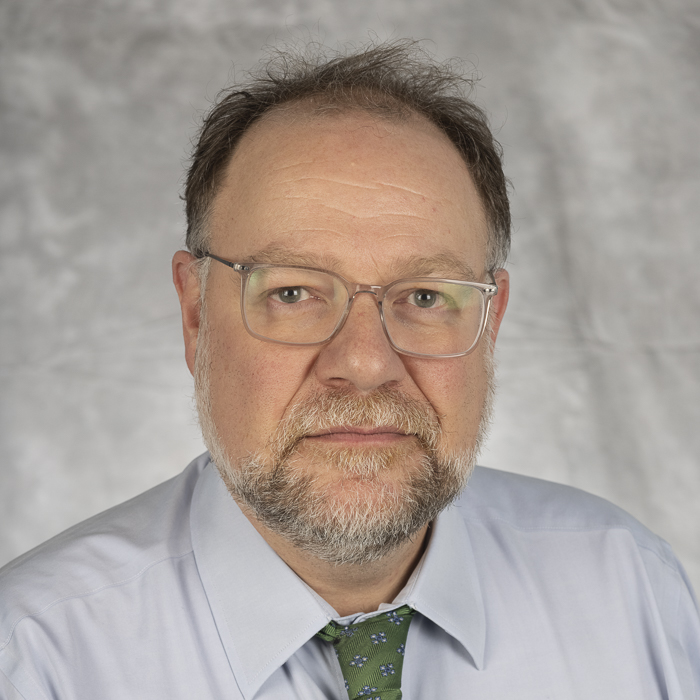 Paul Jones was promoted to Full Professor. Paul teaches a range of classes in Christian theology and on modern thought and has co-directed a Luce Foundation grant on religion and public life. Paul recently published Patience – A Theological Exploration, the first of what will be a multivolume work in constructive Christian theology. An expert on the Protestant theologian Karl Barth, Paul's first book was The Humanity of Christ: Christology in Karl Barth's Church Dogmatics and he also co-edited The Oxford Handbook of Karl Barth and Karl Barth and Liberation Theology. Paul currently serves as Director of Graduate Studies for the department.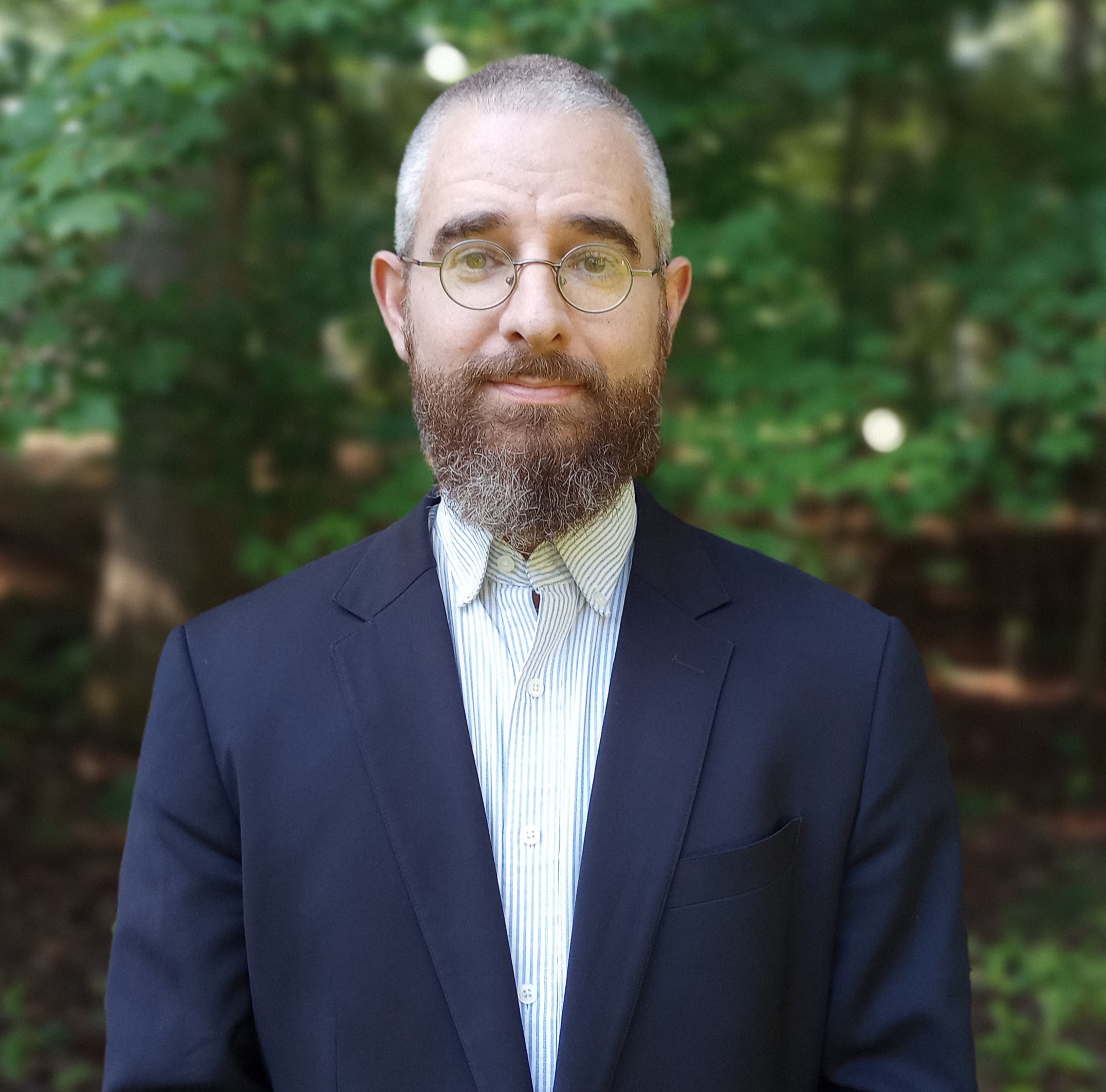 Michael S. Allen was promoted to Associate Professor with tenure. Michael teaches South Asian religions, with a specialization in Hinduism, Indian philosophy, and environmental ethics. His first book, The Ocean of Inquiry: Niścaldās and the Premodern Origins of Modern Hinduism (Oxford 2022) focuses on the intellectual history of Advaita Vedānta, one of the most influential schools of Hindu philosophy. Michael is now working on a book tentatively titled On Weakness of Will: Indian Philosophy and the Environmental Humanities. Allen is the founder and co-chair of the Hindu Philosophy unit at the American Academy of Religion. This year he will be serving as interim Associate Chair for the department.
---
NEW FACULTY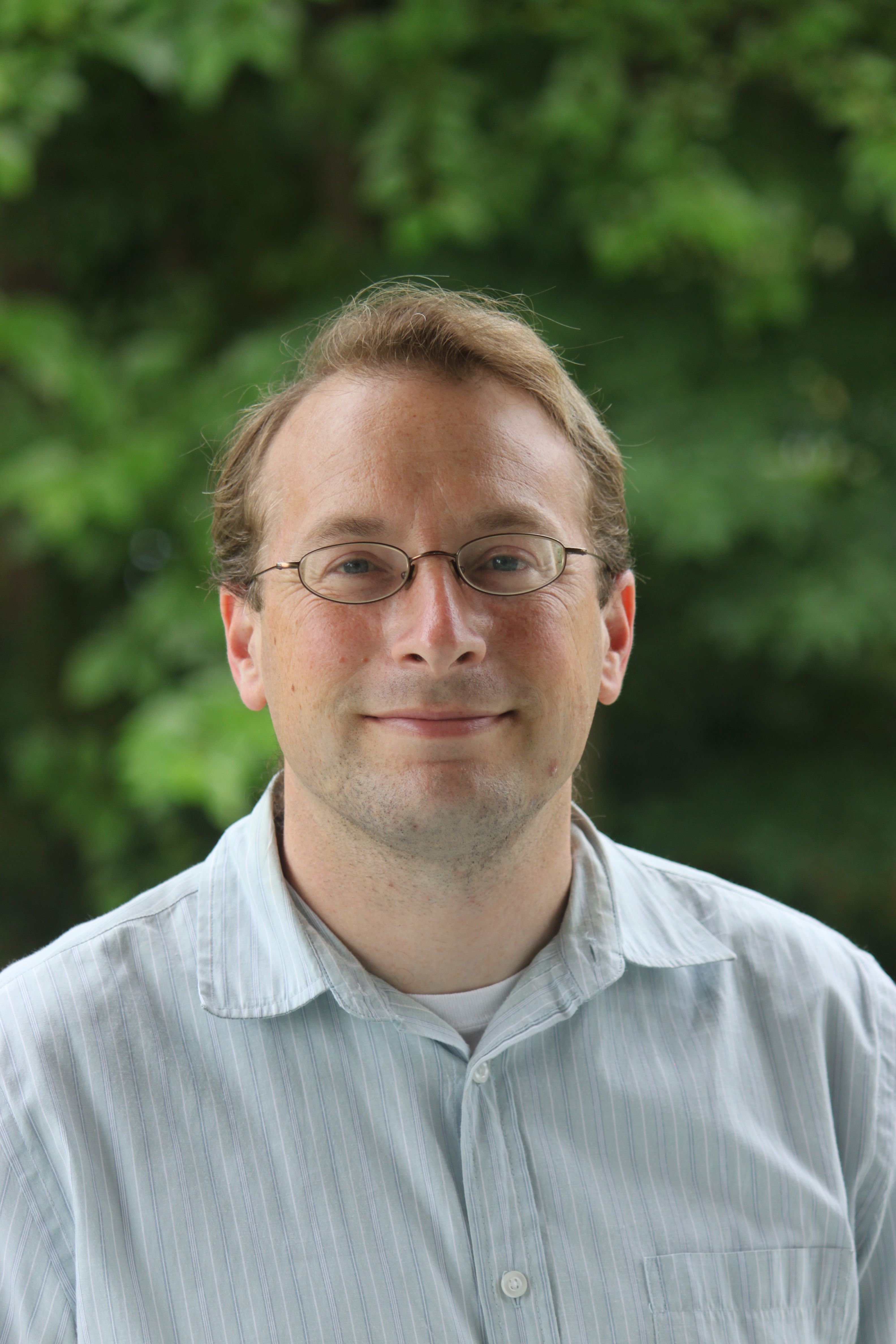 Paul Scherz joins the faculty from American University as Associate Professor. With a PhD in Genetics from Harvard and a PhD in Moral Theology from Notre Dame, Paul studies intersections of religion, science, and technology, and is an internationally recognized expert in bioethics. He is author of Science and Christian Ethics and co-editor of The Evening of Life: The Challenges of Aging and Dying Well. Paul's most recent book, Tomorrow's Troubles: Risk, Anxiety, and Prudence in an Age of Algorithmic Governance (2022), examines the role that quantitative risk analysis plays in health care settings and social media. His current research is on the use of AI in medicine and on the ethics of precision medicine.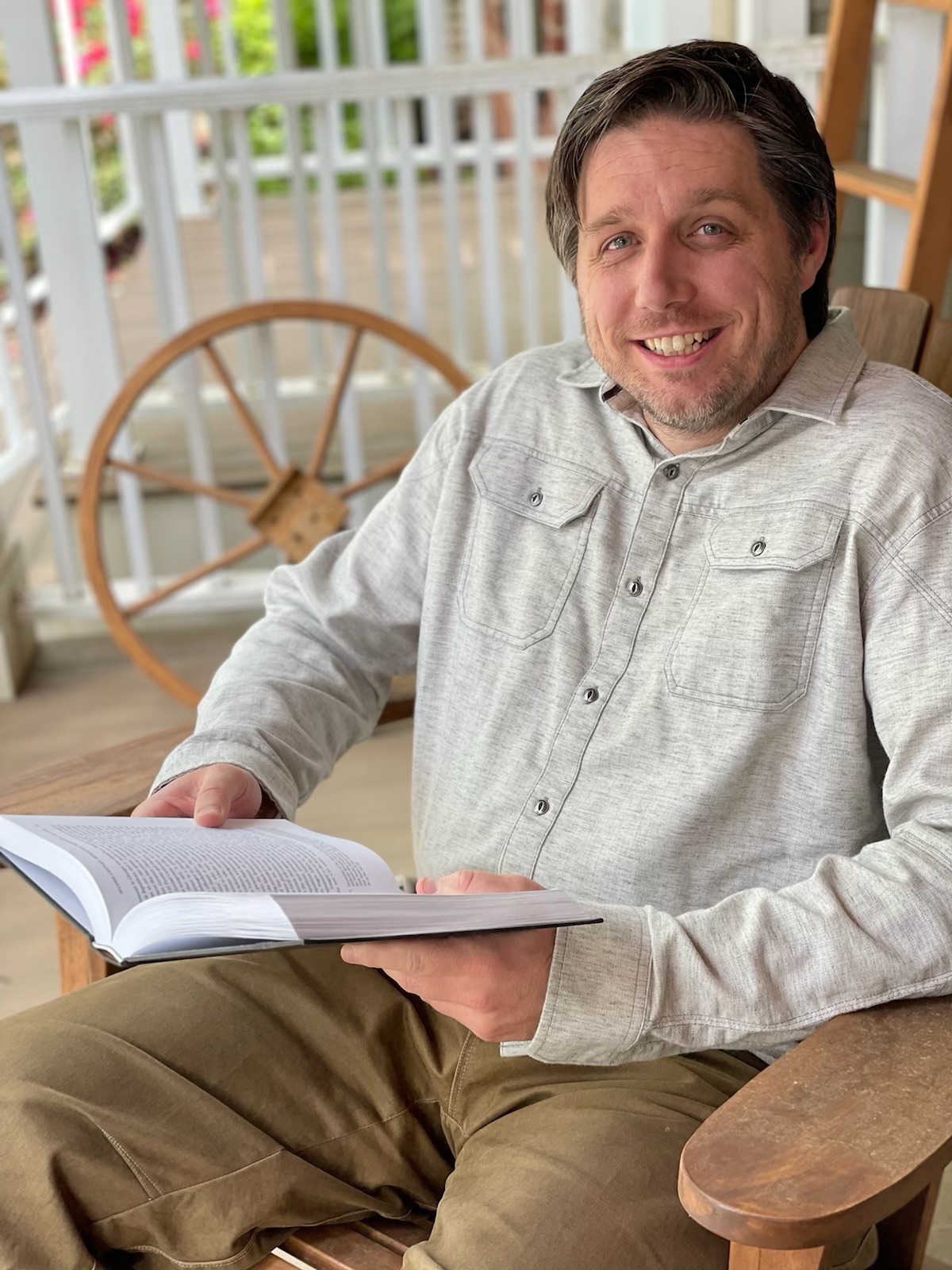 Daryn Henry joins the tenure-track faculty after six years as a popular teacher in Postdoctoral Fellow and General Faculty lines. Henry teaches courses in Global Christianity, Evangelicalism, Eastern Orthodoxy, and American Catholic History. Henry is the author of two books: AB Simpson and the Making of Modern Evangelicalism, which traces the role of an understudied figure in shaping Evangelical religious culture at the turn of the 20th century, and The Freedom of God: A Study in the Pneumatology of Robert Jenson, which examines an interpretation of the symbol of the Holy Spirit against the backdrop of 20th century intellectual movements. Henry is at work on a history of Evangelicalism in the Americas.
---
NEW ALUMNI
We are delighted to welcome the following 2023 graduates as alumni:
 
Bachelor of Arts: Zachary Abrell, Wail Ahmed, Tara Andrews, Abena Sekum Appiah-Ofori, Nathaniel Beal III, Taha Ben Abdallah, Noelle Buice, Jose Concepcion, Alana Dickey, Sara Dunklee, Eric Goldberg, Katherine Gomer, Diana Itzel Guzman Lugo, James Henderson, Rachel Herzog, Brian Johnson, Zachary Kindel, Cierra Klett, Chloe Konson, Subin Lebow, Dylan Loughheed, John Lyerly, Samuel Mackey, Christopher O'Sullivan, Michael Papi, Matthew Pollock, Michael Sawyer, Jenna Stanley, Liya Tadesse, Hallie Terry, Shanice Theodore, Catherine Wilby, Nathaniel Wyerman, Issey Goder Yohannes, Monica Younan, and William Youngblood.
Master of Arts: Sally Duncan, Jason Oliver Evans, Daniel Gordon, Kerwin Holmes, Aaron Minnick, Niraj Raju, Danielle Sanchez, Grace Stotlemyer, Shy'Anne Turner, Louisa White, and Sydnee Wurtz.
Doctor of Philosophy in Religious Studies:
Kali Nyima Cape (Women and Sexuality in Dzogchen (rdzogs chen): A Study of the Seminal Heart of the Dakini (mkha' 'gro snying thig)).
Carrie Ann Cifers (Deciding Dinah: The Narrative Ethics of Genesis 34 and Its Representation in Jubilees, Josephus's Judean Antiquities, and Joseph and Aseneth).
Creighton Dugan Coleman (From Contempt to Encounter: Pentecostal Political Theology and Democratic Life).
Jeannie Marie Sellick (The Strongest Seed: Jerome's Fashioning of an Ascetic Masculinity in Late Antiquity).
---
FACULTY RESEARCH
Our faculty work in dozens of research fields with more than twenty primary research languages. Their work advances world-class knowledge through articles, lectures, documentaries, podcasts, digital humanities scholarship, art exhibits, and other media collectively too numerous to list. The following selections indicate just some of the range and productivity of faculty research.
Michael S. Allen, The Ocean of Inquiry: Niścaldās and the Premodern Origins of Modern Hinduism. New York: Oxford University Press, 2022.
Jessica Andruss, Jewish Piety in Islamic Jerusalem: The Lamentations Commentary of Salmon ben Yeruhim. Oxford University Press, 2023.
Ashon Crawley's exhibition Homecoming was installed on the National Mall in Washington D.C. in August 2023, as part of the project Pulling Together, the first outdoor exhibition in the National Mall's history.
Paul Dafydd Jones, Patience—A Theological Exploration: Part One, from Creation to Christ. London: T&T Clark, 2022. xxvii + 599 pp.
Paul Dafydd Jones (co-editor), Karl Barth and Liberation Theology. London: T&T Clark, 2023. xii + 257 pp.
Charles Marsh, Evangelical Anxiety: A Memoir. San Francisco: HarperOne, 2022. See the reviews in Lived Theology and Rolling Stone Magazine.
Charles Marsh, Resisting the Bonhoeffer Brand: A Life Revisited. Eugene, Oregon: Cascade Books, 2023.
Kevin Hart, Maurice Blanchot on Poetry and Narrative. London: Bloomsbury, 2023.
Kevin Hart, Lands of Likeness: For a Poetics of Contemplation. Chicago: University of Chicago Press, 2023.
Janet Spittler (Volume Editor), Paul, Christian Textuality, and the Hermeneutics of Late Antiquity: Essays in Honor of Margaret M. Mitchell. Brill Publishers, 2023.
Jalane Schmidt produced the PBS documentary, Unveiling: The Origins of Charlottesville's Monuments.
David Germano & Michael Sheehy launched a new journal, Journal of Contemplative Studies.