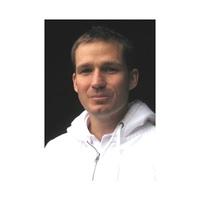 Nicholas Trautz
PhD
Education
Williams College: BA 
Harvard Divinity School: MTS 
University of Virginia: PhD 
Dissertation
The legacy of the Bka' brgyad bde gshegs 'dus pa in 12th-17th century Tibet
Research Interests
Tibetan Buddhist ritual and contemplative traditions, Tibetan Buddhist institution and canon formation, Tibetan folk religion, East Asian religious traditions, methodologies in the study of religion and ethnography.
Teaching
Introduction to Tibetan Buddhism - Teaching Assistant
Buddhist Meditation and Modernity - Contemplative Lab Instructor
Conference Presentations
"The Living Landscape of Tibet: Pragmatist Perspectives on Personification and Agency," Ways of Knowing, Harvard University Graduate Conference, 2014.
Articles
"Through Rites All Things Flourish," The Arrow: A Journal of Wakeful Society, Culture, and Politics (November, 2014).