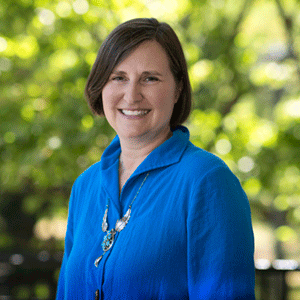 Laura Hawthorne
PhD 2015. Interim Assistant Dean and Lecturer for the College of Arts and Sciences, UVA
Education
University of Virginia, Ph.D. (2015)
University of Chicago, M.Div. (2008)
University of Chicago, B.A. (2003)
Dissertation
Responsibility to Protect: Just War Thinking in an Age of Human Rights
Research Interests
Religious ethics
Comparative ethics
Christian ethics and theology
Islamic ethics
War and peace studies, just war
Human rights
Feminist and liberation ethics and theology
Refugee studies
Ethics of migration
Teaching
Religions and Human Rights (instructor)
Business, Ethics, and Society (instructor)
Religious Ethics and Moral Problems (teaching assistant)
Theology, Ethics, and Medicine (teaching assistant)
Elements of Christian Thought (teaching assistant)
My teaching interests and competencies include comparative religious ethics; introduction to Christian thought; introduction to Jewish, Christian, and Muslim ethical thinking; practical ethics; war and peace studies; human rights; religious ethics of migration; and theories and methods in religious studies and the study of ethics.
Fellowships, Grants, and Awards
2014-15 Dissertation Fellow, The Louisville Institute
2014-15 Junior Fellow, University of Virginia Society of Fellows
2014 University of Virginia Nominee, Dolores Z. Liebmann Dissertation Fellowship Award
2013-14 Institute for Advanced Studies in Culture Dissertation Fellowship Award (declined)
2013 Finalist, University of Virginia Three Minute Thesis competition
2012 University of Virginia Center for International Studies Grant for "Religion and International Law"
2012 Evangelical Lutheran Church in America Educational Grant
2011 Wabash Center for Teaching and Learning in Theology and Religion Grant for "Confessional Commitments in Pluralistic Publics"
2011-present Associate Fellow, Institute for Advanced Studies in Culture
2011-present Associate Fellow, Institute for Practical Ethics and Public Life
Publications
ARTICLES/CHAPTERS
"Crossing the Borders of Scholarly Collaboration: Religious Ethical Thinking about Migration" (article under review)
"Learner-Centered Course Design and Pluralistic Engagement in Ethics Courses," Teaching Interreligious Encounters (Oxford University Press; American Academy of Religion Teaching Religious Studies Series) (chapter accepted; book proposal under review)
"Lutheran Thought, Civil Disobedience, and the New Sanctuary Movement," Strangers in this World: Multi-Religious Reflections on Immigration, ed. Hussam S. Timani, Allen G. Jorgenson, and Alexander Y. Hwang (Fortress Press, forthcoming 2015).
BOOK REVIEW
Review of Contemporary Issues of Migration and Theology, ed. Elaine Padilla and Peter C. Phan, in The Evangelical Review of Theology and Politics v. 2, 2014.
Selected Presentations
"The Law of Nations and the Least of These: Contemporary Political Authority and the Responsibility to Protect," The Society of Christian Ethics Annual Meeting, January 2015 (forthcoming)
Student Lounge Roundtable Presenter, American Academy of Religion Annual Meeting, November 2014 (forthcoming)
"Mapping the Terrain of Religious and Ethical Thinking about Migration," Southeastern Commission for the Study of Religion (Southeast Regional American Academy of Religion) Annual Meeting, March 2014
"Political Authority in the Work of Luther and Calvin: Reflecting Theologically on the Role of International Political Bodies in Authorizing Intervention across National Borders," American Academy of Religion Annual Meeting, November 2012
"Religious Challenges to Human Rights: Bringing Muslims and Christians into Conversation," co-presented with R. Brian Siebeking, Poynter Center for the Study of Ethics and American Institutions Symposium on Humanitarianism and Human Rights in the 21st Century, October 2012
"Christian Cosmopolitanism and the Common Good: Possibilities for a Christian Public Discourse about Undocumented Immigrants in the United States," Southeastern Commission for the Study of Religion (Southeast Regional American Academy of Religion) Annual Meeting, March 2012
"Refugees and Human Trafficking: Christian Cosmopolitanism and Porous Borders," University of Denver/Iliff School of Theology International Conference on Religion, Human Trafficking, and Modern Slavery, April 2011
Selected Academic Service and Professional Development
2013-present Co-chair, "Interreligious Reflections on Immigration" seminar, American Academy of Religion Annual Meeting 2012-13
Participant, Mellon Graduate Teaching Seminar, "Writing Human Rights (and Wrongs), Within and Across Disciplines" 2012 Co-organizer (with Charles Mathewes and Philip Lorish), visiting scholar seminar, "Religion and International Law: The New Ethics of Armed Conflict" 2010-12
Participant, "Tomorrow's Professor Today" academic professional development program through the University of Virginia Teaching Resource Center 2010-11
Co-Organizer (with Matthew Puffer and Mark Storslee), "Confessional Commitments in Pluralistic Publics," first annual Virginia Graduate Colloquium on Theology, Ethics, and Culture