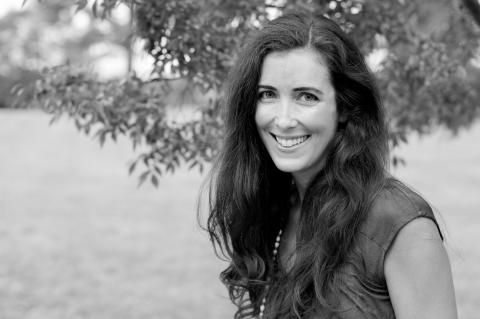 Kendall Cox
PhD 2014
Education
PhD, the University of Virginia, Religious Studies (2014)
MDiv, Regent College, the University of British Columbia (2006)
BA, Wake Forest University, Religion and Studio Art (2002)
Dissertation
Prodigal Christ: the Parable of the Prodigal Son in the Theologies of Julian of Norwich and Karl Barth
Dissertation Committee: Kevin Hart (director), Larry Bouchard, Paul Jones, and Anthony Spearing
Research Interests
Philosophical and systematic theology

Ethics

Religion and literature
Phenomenology and hermeneutics
Julian of Norwich and medieval visionary writing
Karl Barth's Christology and doctrine of election
Parable theory and the parables of Jesus
Select Publications
"Parabolic Retelling and Christological Discourse: Julian of Norwich and Karl Barth on the Parable of the Lost Son." Karl Barth's Readings of Gospel Texts. Ed. Daniel Migliore. Grand Rapids, MI: Eerdmans (2017). Print.

Review of Karl Barth and the Resurrection of the Flesh, by Nathan Hitchcock. Interpretation: Journal of Bible and Theology (Jan. 2017). Print.

Multiple introductions/reviews for Syndicate, for example: Symposium on God, Sexuality, and the Self: An Essay "On the Trinity," by Sarah Coakley. Syndicate (Nov./Dec. 2015). Eds. Kendall Cox et al. Print and online.
"Liturgy, Kenosis, and Creation: Bonhoeffer and Lacoste on Being before God without God in the World." Ontology and Ethics: Bonhoeffer and Contemporary Scholarship. Eds. Adam C. Clark and Michael Mawson. Eugene, OR: Pickwick Publications (2013). 118-132. Print.
Teaching
As the Instructor of Record:
"Fiction and Bioethics," Department of Religious Studies, the University of Virginia (Fall 2018)
"Business, Ethics, and Society," Department of Religious Studies, the University of Virginia (Fall 2018, Spring 2018, Spring 2016, Spring 2015, Fall 2014, Fall 2013)
"Theologies of Liberation," College of Arts & Sciences, the University of Virginia (Spring 2017)
"Parable of the Prodigal Son," College of Arts & Sciences, the University of Virginia (Spring 2017)
"Fiction and Illness," Corcoran Department of Philosophy, the University of Virginia (Fall 2017)
"You Are What You Buy? Consumer Responsibility in a Throwaway Culture," one-credit first-year seminar, College of Arts & Sciences, the University of Virginia (Fall 2016)
"Fiction and Illness: Medical Ethics through Film and Literature," one-credit first-year seminar, College of Arts & Sciences, the University of Virginia (Fall 2016)
"Feminist Theology," Department of Classics, Philosophy, and Religion, the University of Mary Washington (Fall 2014)
As a Teaching Assistant:
"Elements of Christian Thought" with Paul Jones and Kevin Hart, Department of Religious Studies, the University of Virginia (Fall 2010, Fall 2008)
"Kingdom of God in America" with Charles Marsh, Department of Religious Studies, the University of Virginia (Spring 2009)
"Old Testament Foundations" with Iain Provan, Regent College (Summer 2005)
"Introduction to Biblical Greek" with Polly Long, Regent College (Fall 2004)
Fellowships, Awards, Grants, and Associations
Postdoctoral Teaching Fellow, the College of Arts & Sciences, the University of Virginia (2016-2017)

Fellow, the Institute for Practical Ethics and Public Life, the University of Virginia (2014-2016)

Associate Fellow, the Institute for Advanced Studies in Culture, the University of Virginia (2013-2015)
Summer Language Fellowship, Goethe Institut, Münich, Germany, Graduate School of Arts and Sciences, the University of Virginia (2013)
Robert J. Huskey Travel Fellowship, Graduate School of Arts and Sciences, the University of Virginia (2010-2011)
Graduate Fellowship, Graduate School of Arts and Sciences, the University of Virginia (2008-2011)
Research Assistantship, the Project on Lived Theology, the University of Virginia (2007-2008)
The Richard and Louise Goodwin Prize for Excellence in Theological Writing, Theological Horizons, Charlottesville, VA (2006)